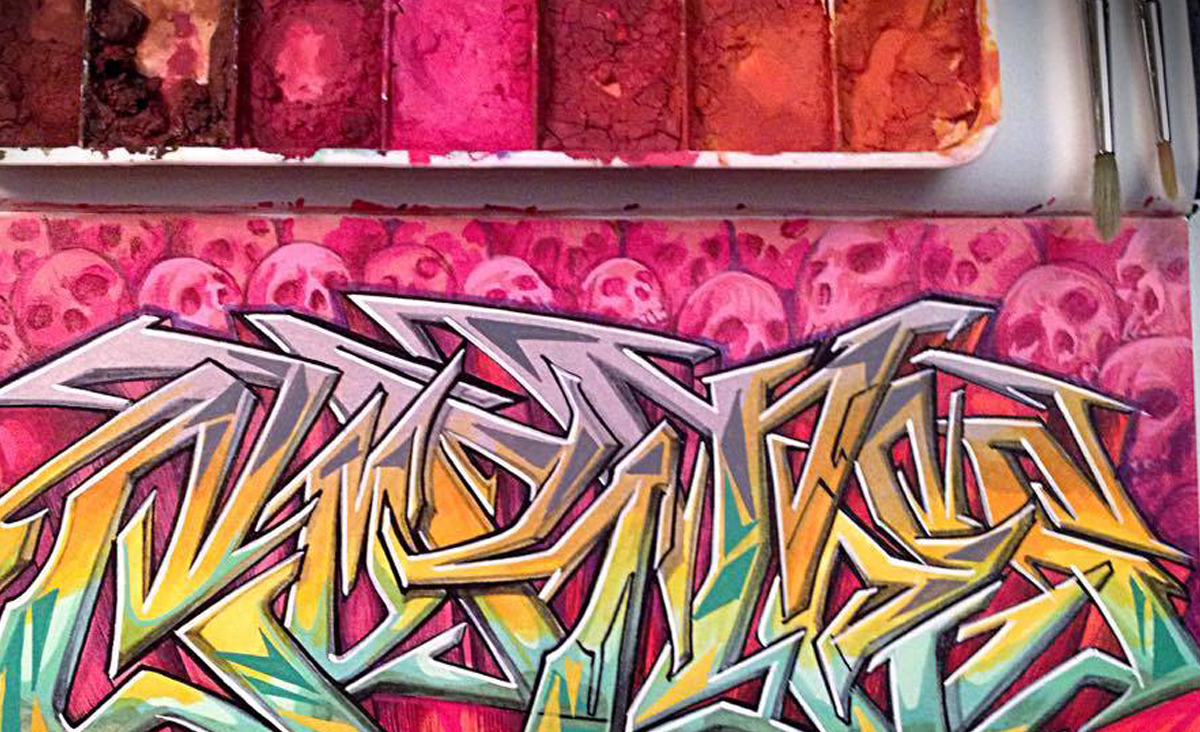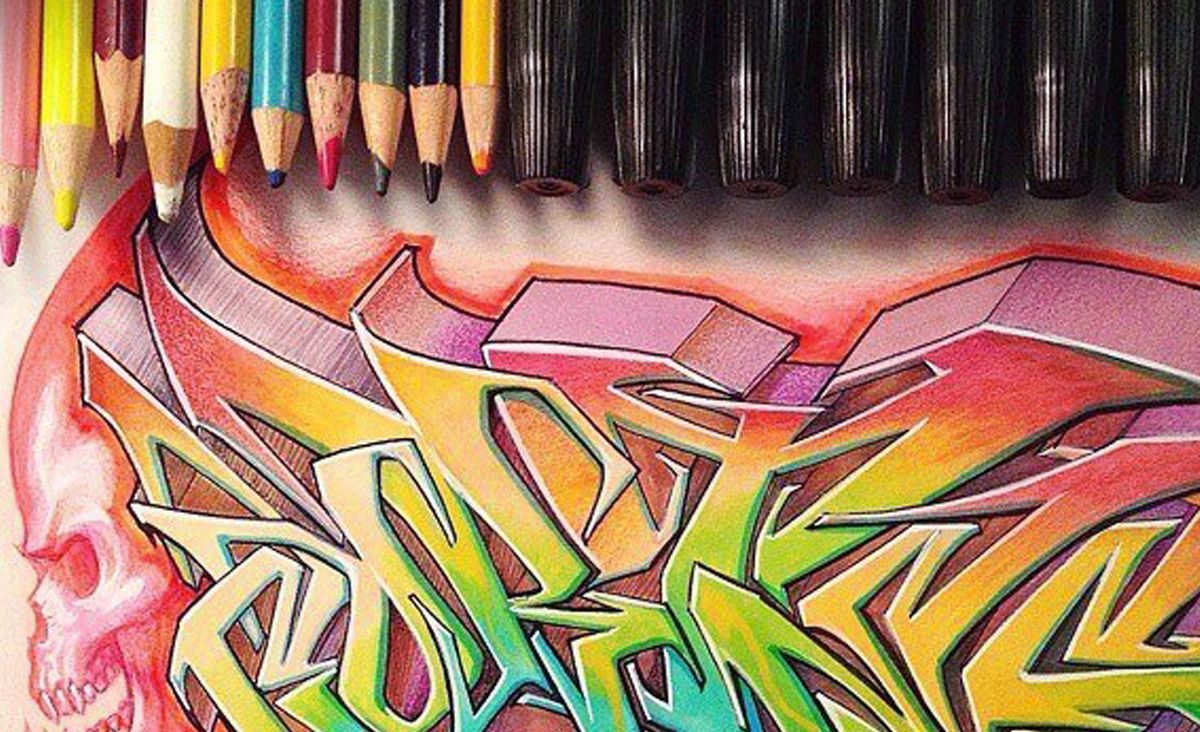 PREMIUM BLACKBOOK ARTISTRY
Graffiti Art is one of the few genres of modern art in which the sketchbook is considered a final artform onto itself. Cortes takes pleasure in pushing the Blackbook to a higher standard. He renders pop culture themes with a street attitude to entice the viewer.
Cortes mixes markers, colored pencil and guache paint to refine the finish of his creative explorations. His blackbook pieces are some of the most detailed you'll find online. If you want to see some examples of his step by step process, go to his youtube channel www.youtube.com/cortesnyc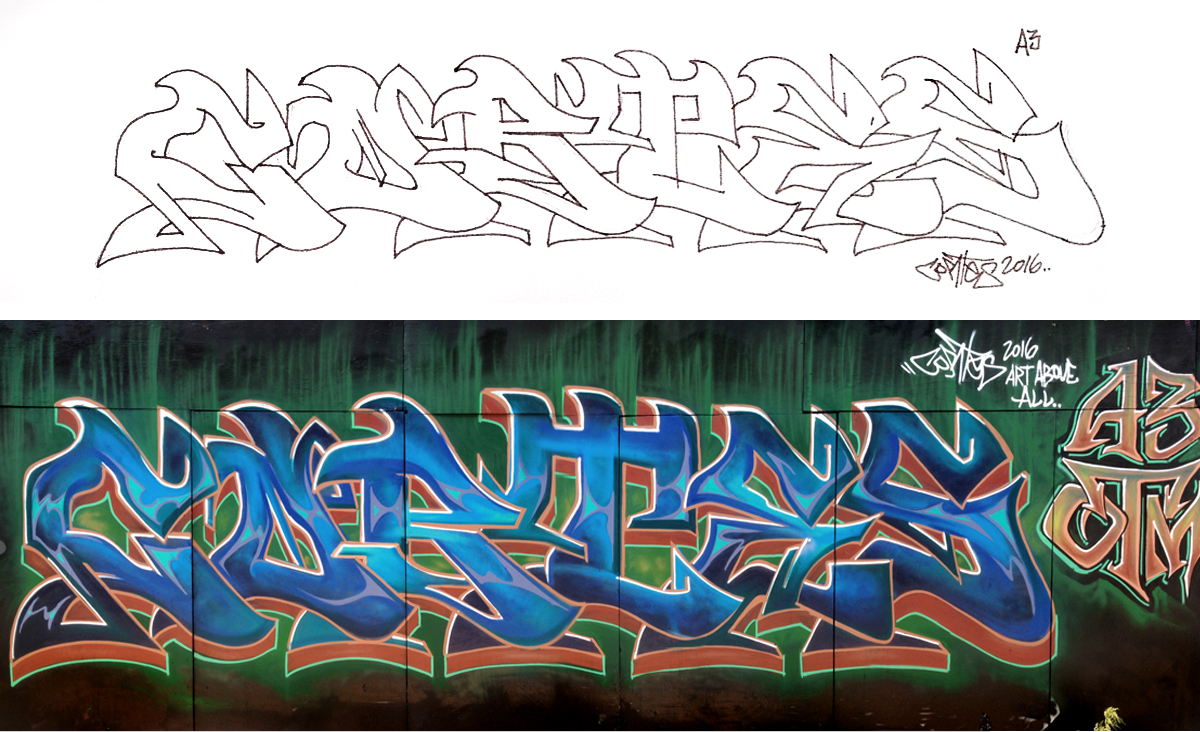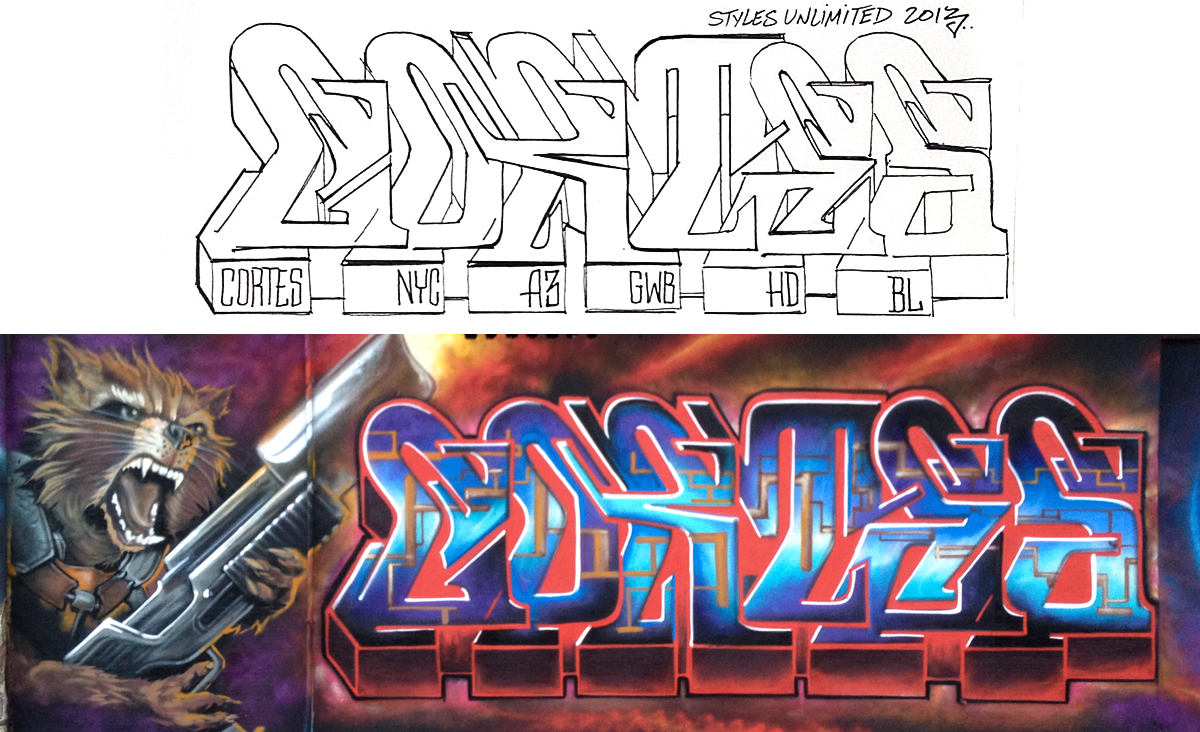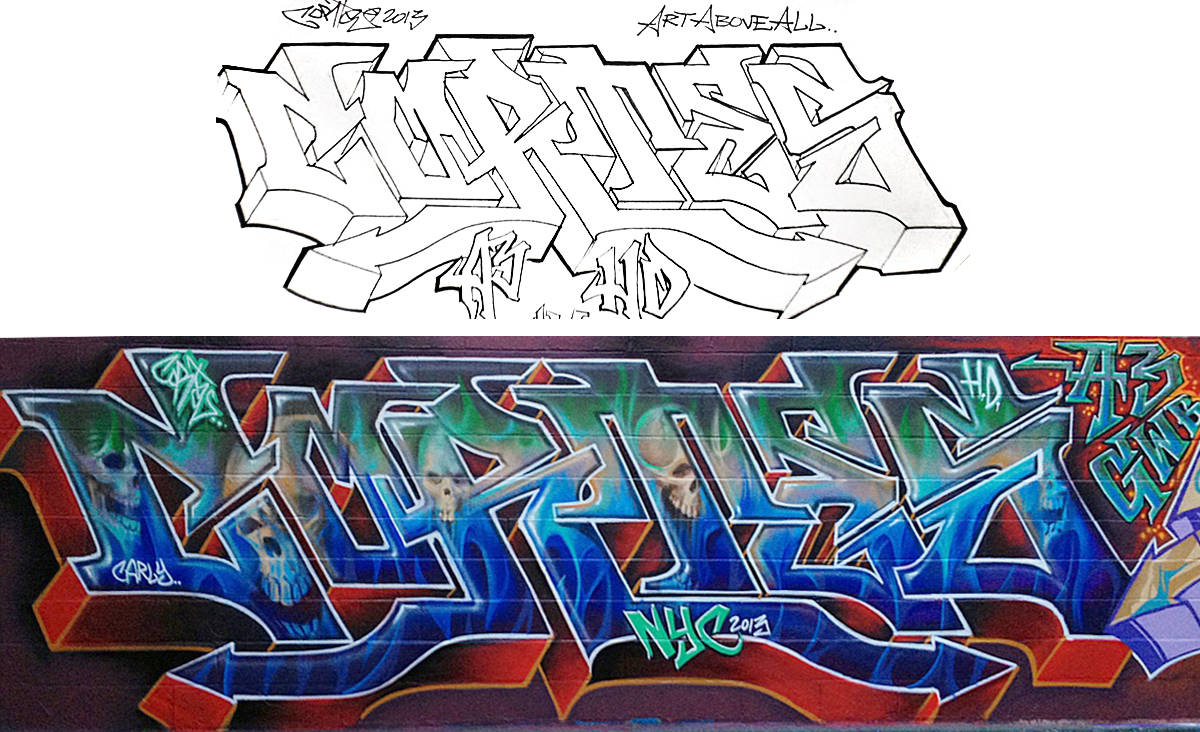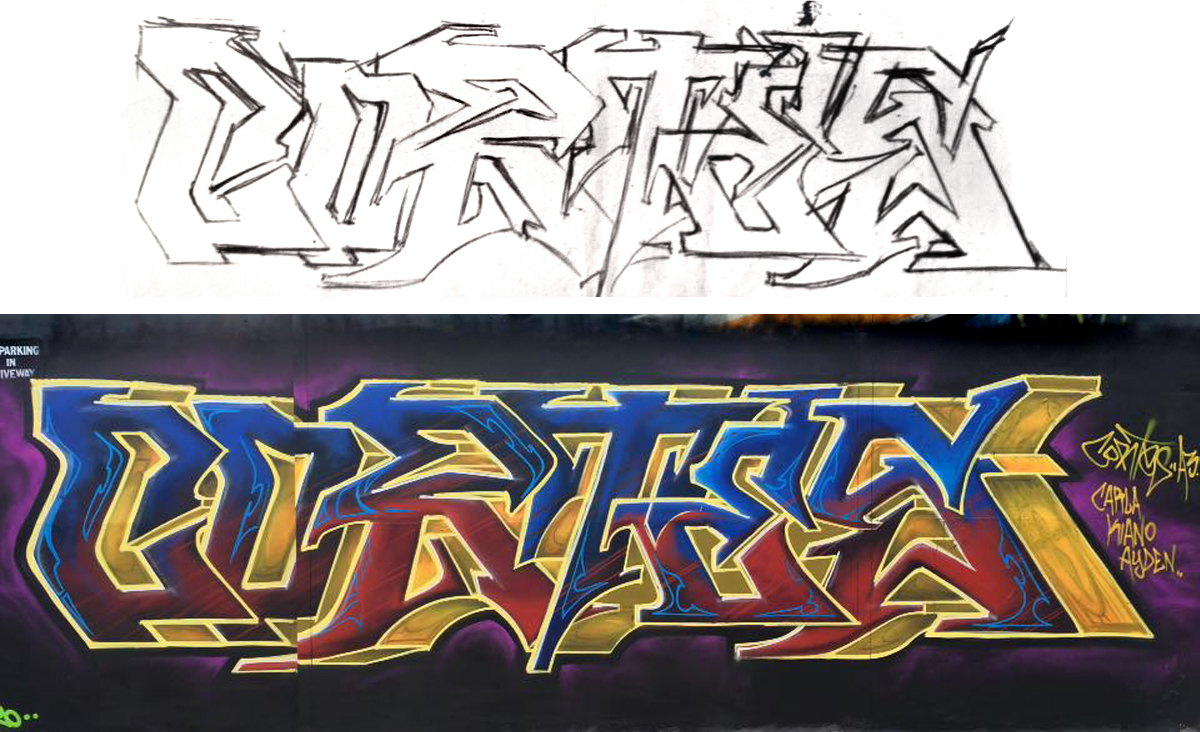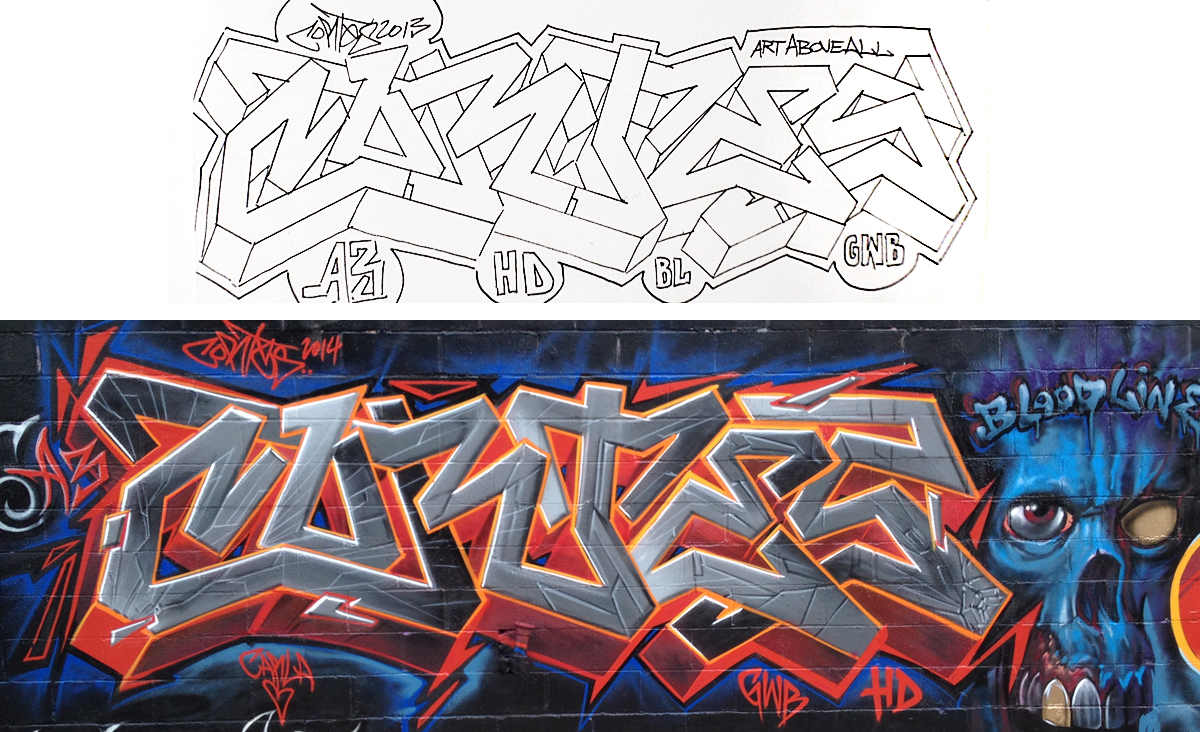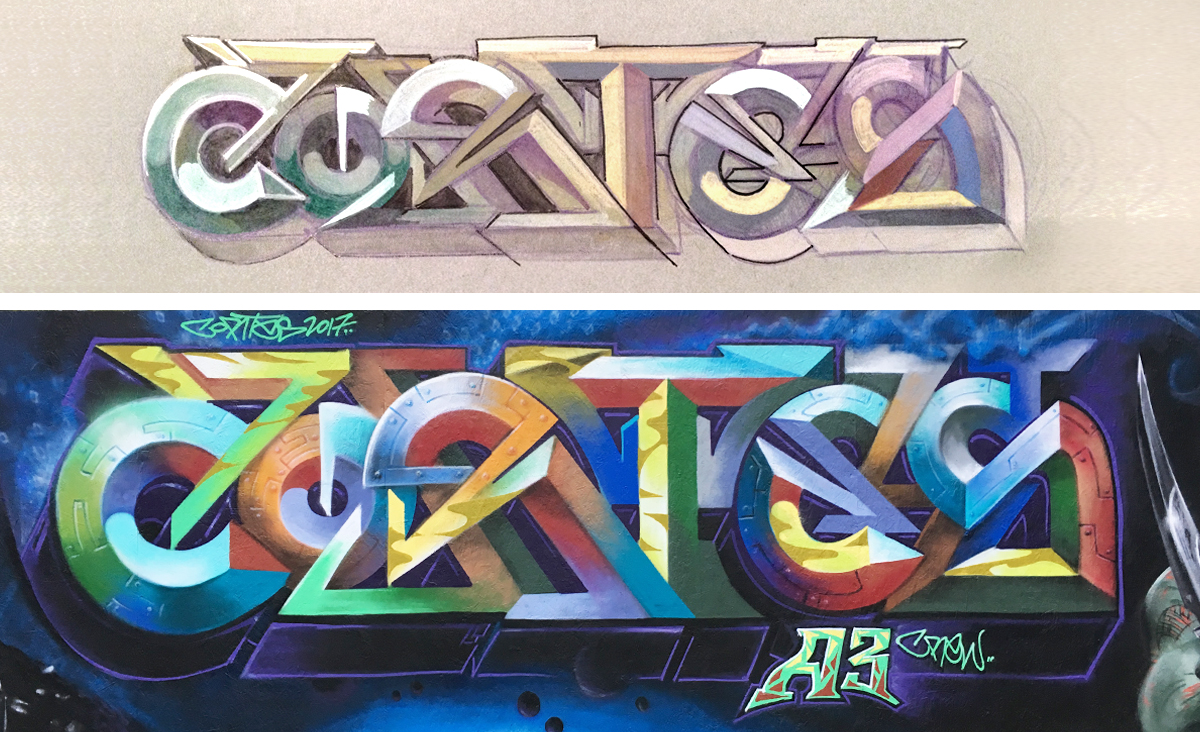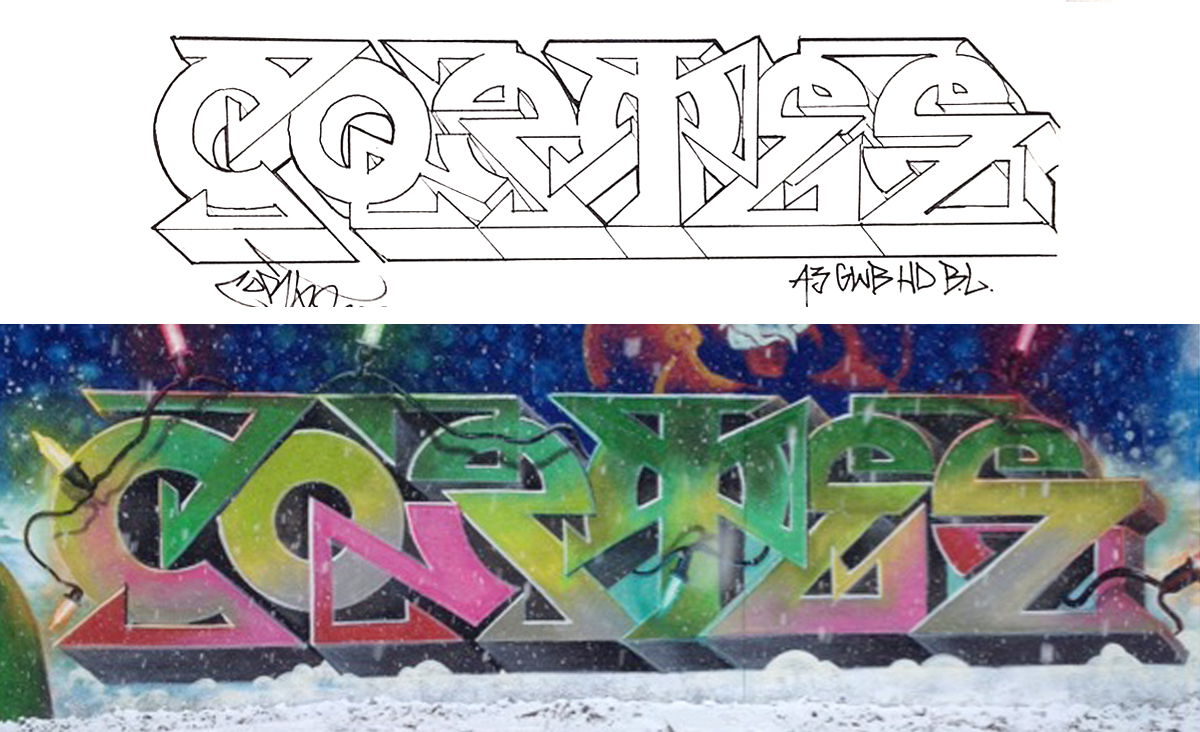 GRAFFITI TYPOGRAPHY
Underneath all of the colors and fades, graffiti has an architectural structure. Graffiti has roots in typography. Cortes has filled books with a wide variety of lettering styles. Sometimes these simple sketches evolve into elaborate pieces. The process of exploring letter forms to invent new rhythms of shapes is part of the discipline of being a Graffiti Artist.
IDENTIFYING THE PERSONALITIES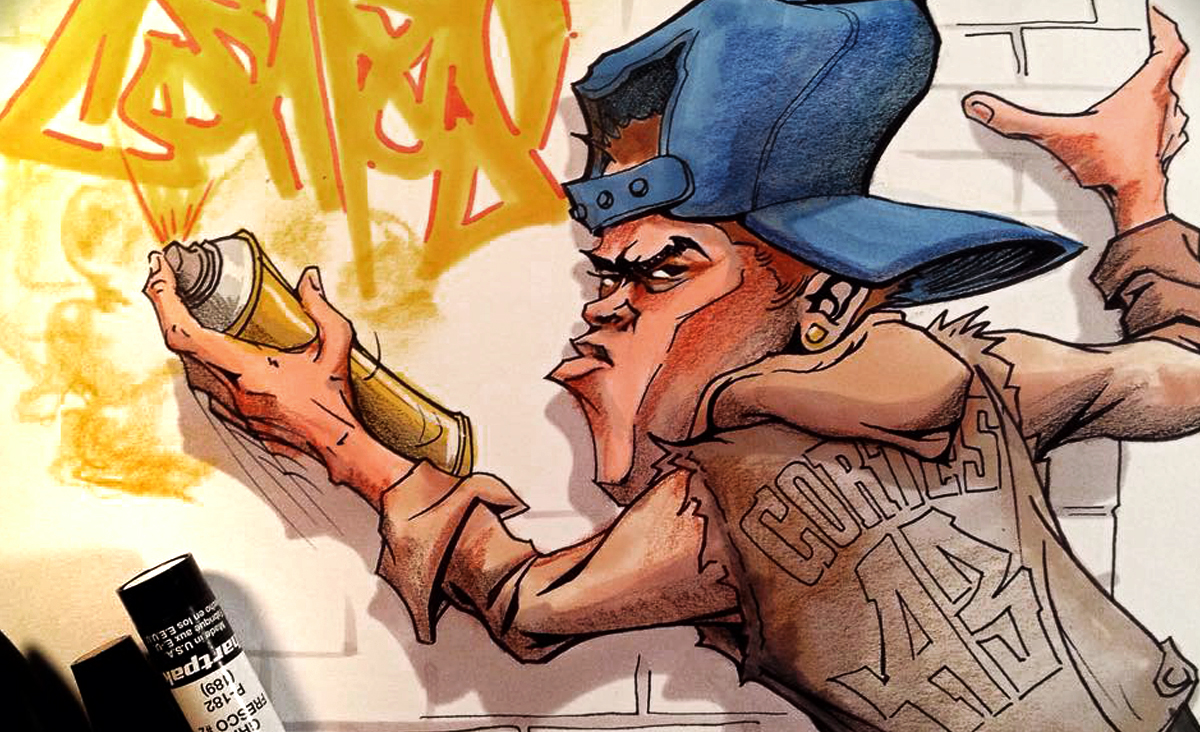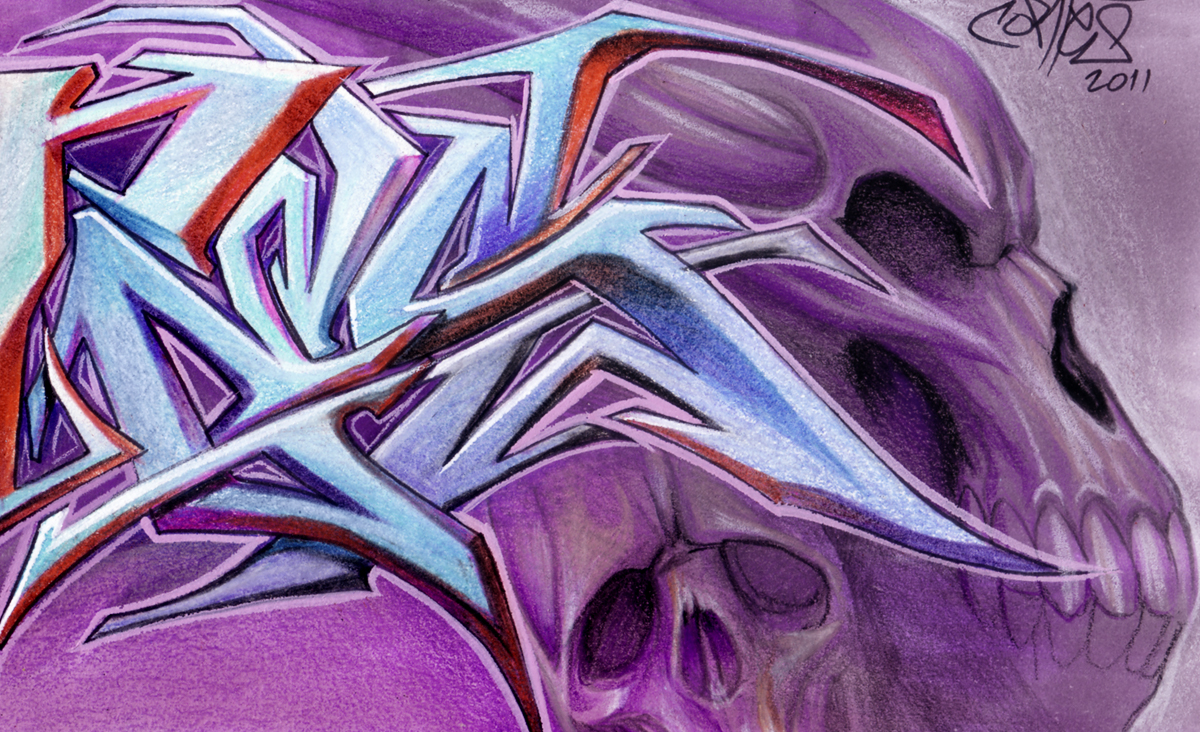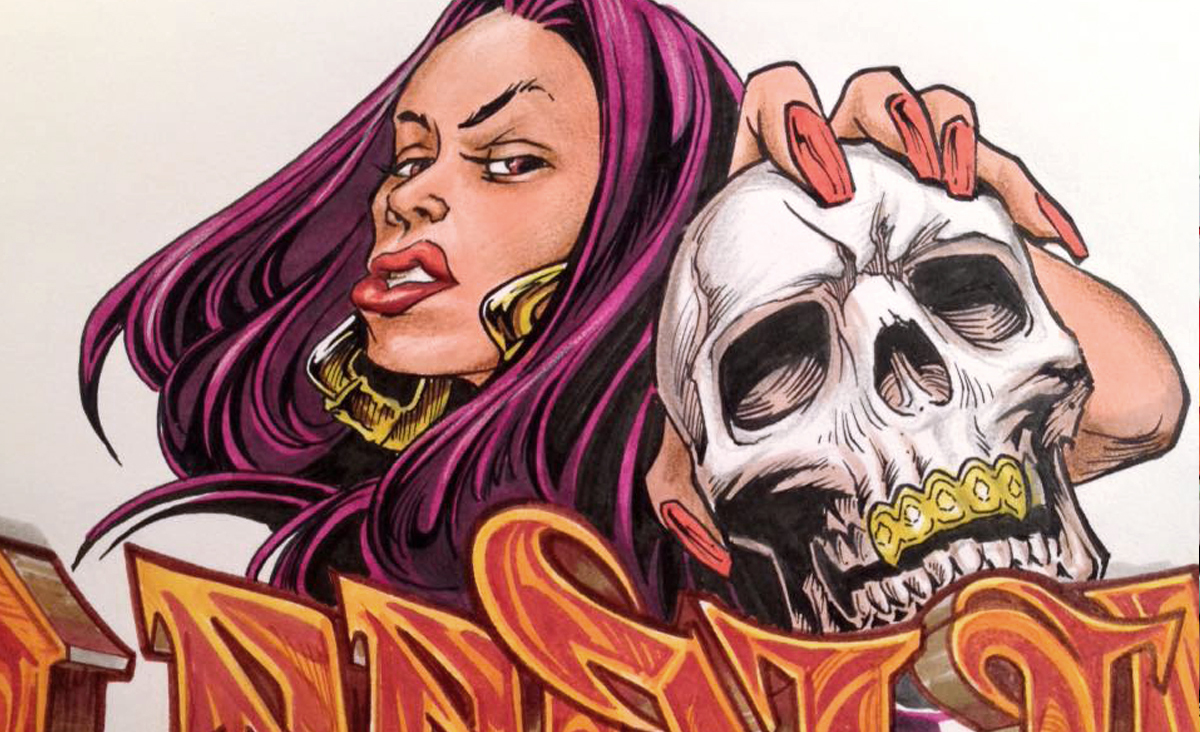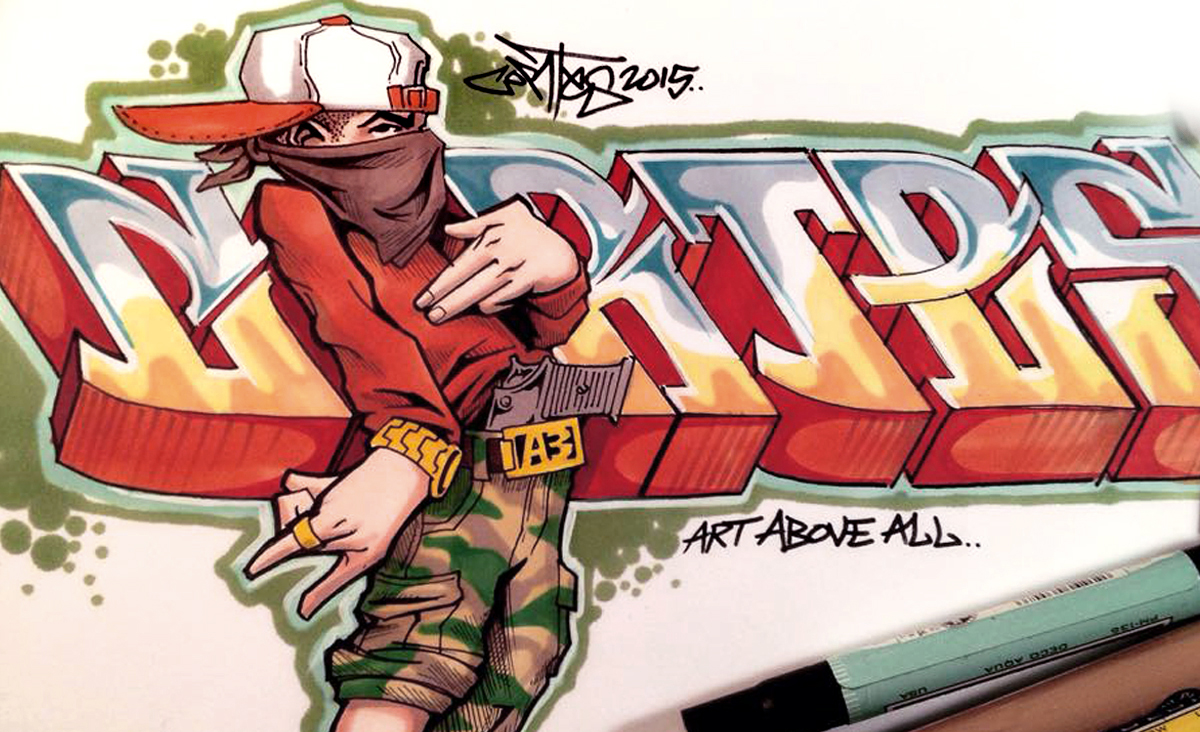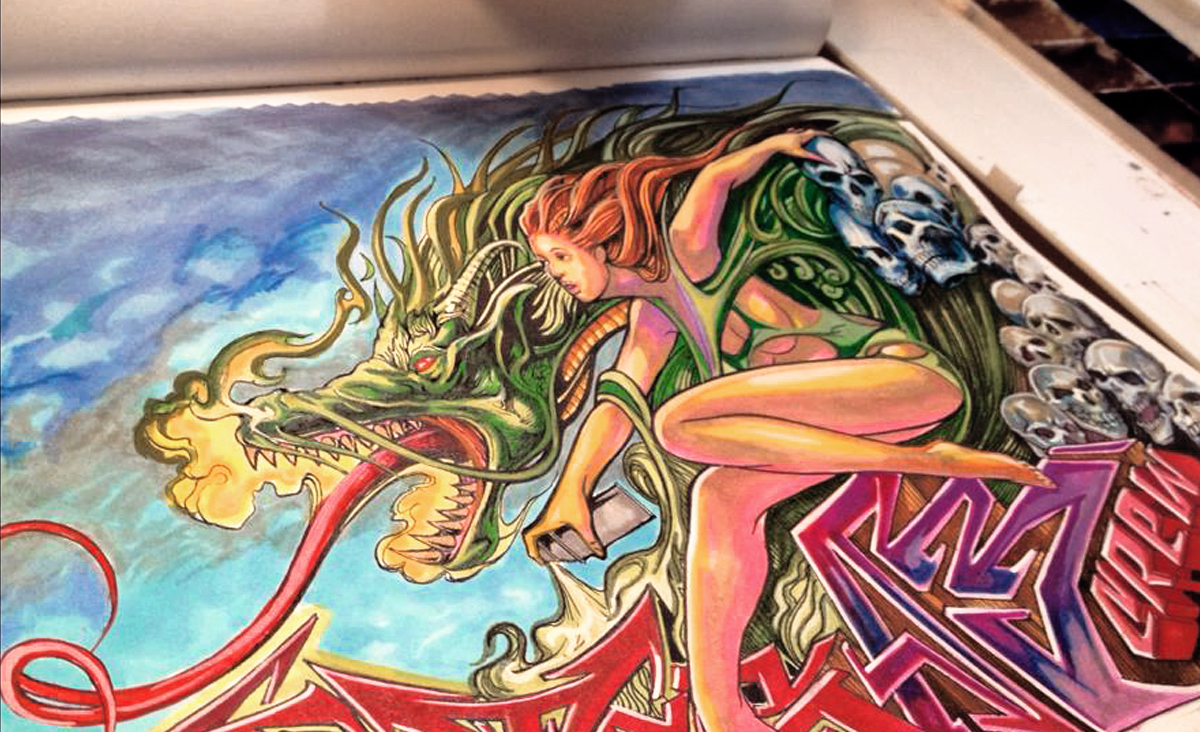 CHARACTER SKETCHES
B.boys, skulls, thugs, spray cans, dragons and many more creatures inhabit the blackbook universe. In his sketches, Cortes, explores the icons that inhabit the urban subconscious.